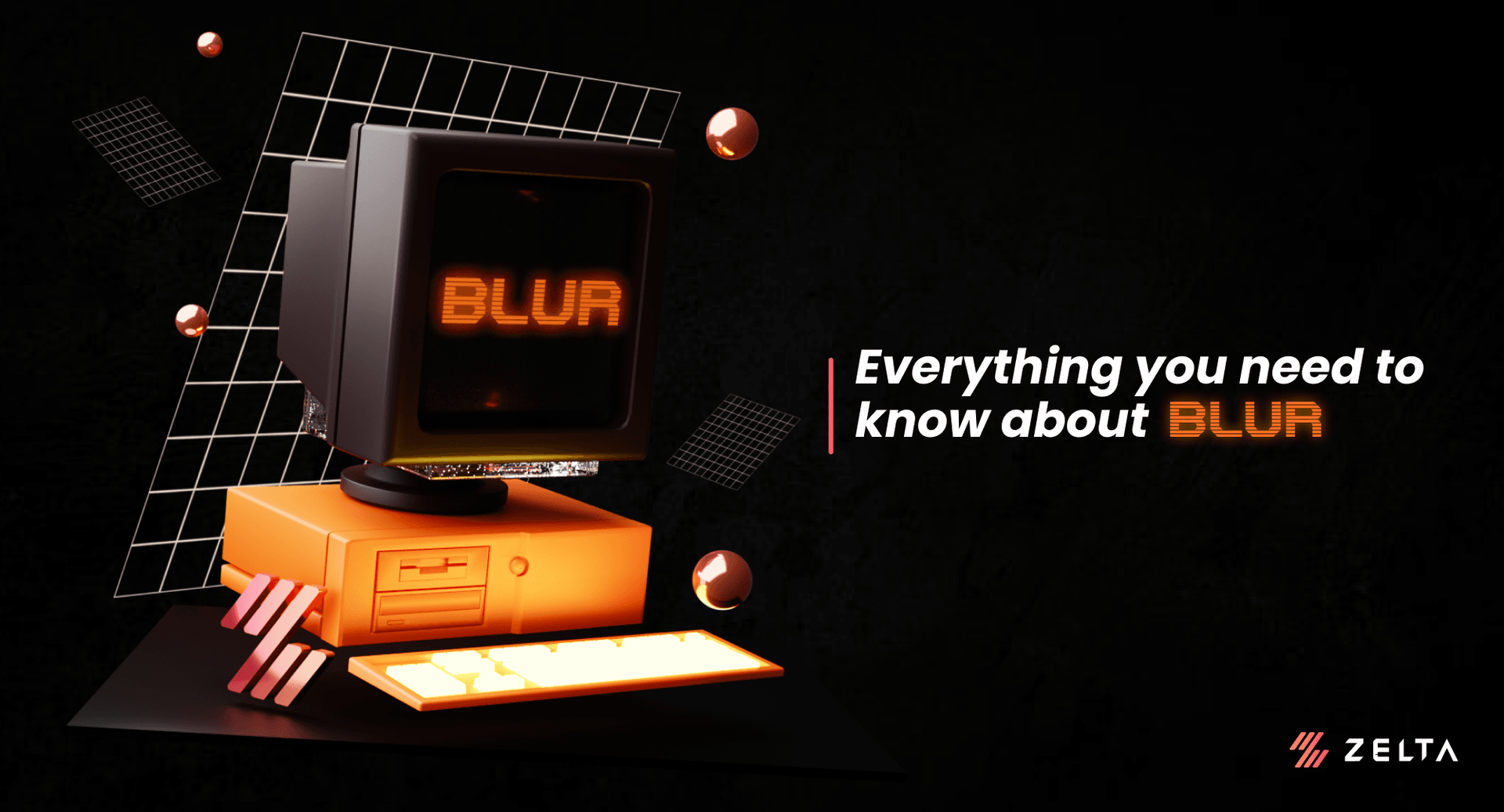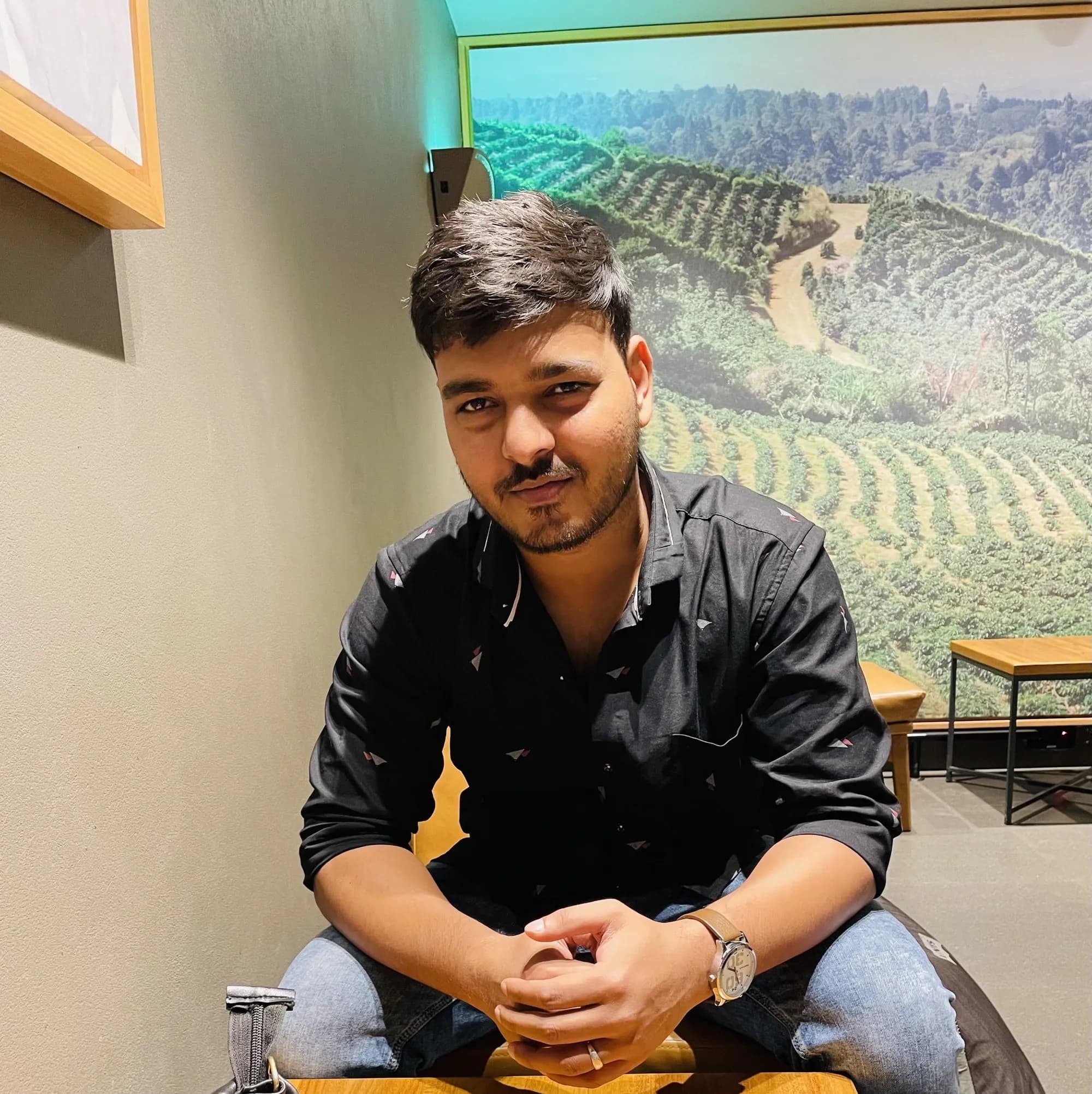 Saif K.
11:50 25th Feb, 2023
NFT
What is Blur? Why is Everyone Talking About it?
If you've been around Crypto Twitter lately, you would have encountered Blur at least once. For those who haven't, here's everything that makes Blur, Blur
Blur.io, which launched on October 19, 2022, is a leading NFT Marketplace operating on the Ethereum mainnet. It has swiftly become the foremost trading platform for NFTs in terms of volume.

In contrast to other marketplaces that primarily cater to retail users, Blur is specifically designed to serve the needs of professional NFT traders.

(Click here for our article on Where to buy/sell NFTs)

The platform provides batch transactions for both shelf and floor-sweeping, along with order book NFT transactions, thereby enabling traders to carry out batch operations with greater ease.

With the ability to browse NFTs not only on Blur but also on other NFT marketplaces, buyers can place orders directly through Blur, enjoying an experience similar to buying or selling cryptocurrencies with immediate liquidity.

(In case you didn't know what NFTs are, click here)


What makes Blur stand out?

Speed:
Blur distinguishes itself as one of the fastest NFT aggregators and marketplaces available today. Its architecture is specifically designed to support faster batch minting than most other NFT exchanges. This faster speed is applicable across all NFT marketplaces and projects, which gives traders a competitive advantage for activities like sniping.

Sweeps:
In NFT trading, sweeping the floor refers to buying several of an NFT collection's lowest-priced works. To optimize profits, projecting the impact of such a purchase is crucial, and Blur supports traders in this regard. The platform has a floor depth chart for each collection, which enables traders to make more accurate projections. In addition, it avoids NFTs that are pending, stolen, or suspicious, and bulk delisting and listing capabilities minimize gas fees. There are no gas fees for NFT sales.

Listing Options:
One of the distinguishing features of Blur that sets it apart from other NFT marketplaces is its listing options. Trait floor price listing, floor price listing, and ladder listing are just a few of the available options. In addition, the marketplace's deep analytical features enhance portfolio management for its users.

Portfolio View:
Once a user connects their wallet to their Blur account, they gain access to a detailed portfolio view of their holdings. Furthermore, users can view the portfolio activity of all transactions on the marketplace, including specific activities for each wallet. This includes viewing activity for a particular wallet, filtering by collection, and viewing overall activity.

NFT Royalties:
Blur provides NFT owners with the option to establish creator royalties for their assets when they list them on the marketplace. Listing royalties is one way for traders to access a larger portion of the final airdrop. Additionally, users who list NFTs with royalties benefit from loyalty points and may receive BLUR tokens as an incentive.


Can Blur be a Threat to OpenSea?

Blur, a well-designed NFT marketplace, is gaining popularity among professional NFT traders due to its superior user interface and features. Unlike OpenSea, which requires users to switch between tabs to access account data, Blur presents analytics and sales history on a single page for a more seamless experience.

Blur also offers standard features like price feeds, gas fee tracking, and dark-light modes. Its speedy platform, with updates every four seconds, provides an advantage for sniping, while deep analytics on NFT rarity and trading history help traders save time and make informed decisions.

Additionally, Blur's gas priority presets and competitive fee structure give traders a financial edge over other exchanges. Notably, Blur has recently found a workaround for blocklisted collections on OpenSea.


Conclusion:

Despite being launched just a few months ago in October 2022, Blur has significantly disrupted the NFT market. Its speed, analytical features, lack of gas fees, and other advantages actively support professional traders in multiple ways. Since it's a new marketplace, there's a high possibility of new features being introduced in the future to further enhance the NFT trading experience.

Found this interesting? Check out our take on dNFTS or Blockchain Hosting.