Web 5: All You Need To Know
Jack Dorsey announces 'Web 5', a new platform built on the Bitcoin blockchain. This line itself gives you a glimpse of what we will be discussing: Web5
Riddhi D.
7:57 18th Oct, 2022
WEB3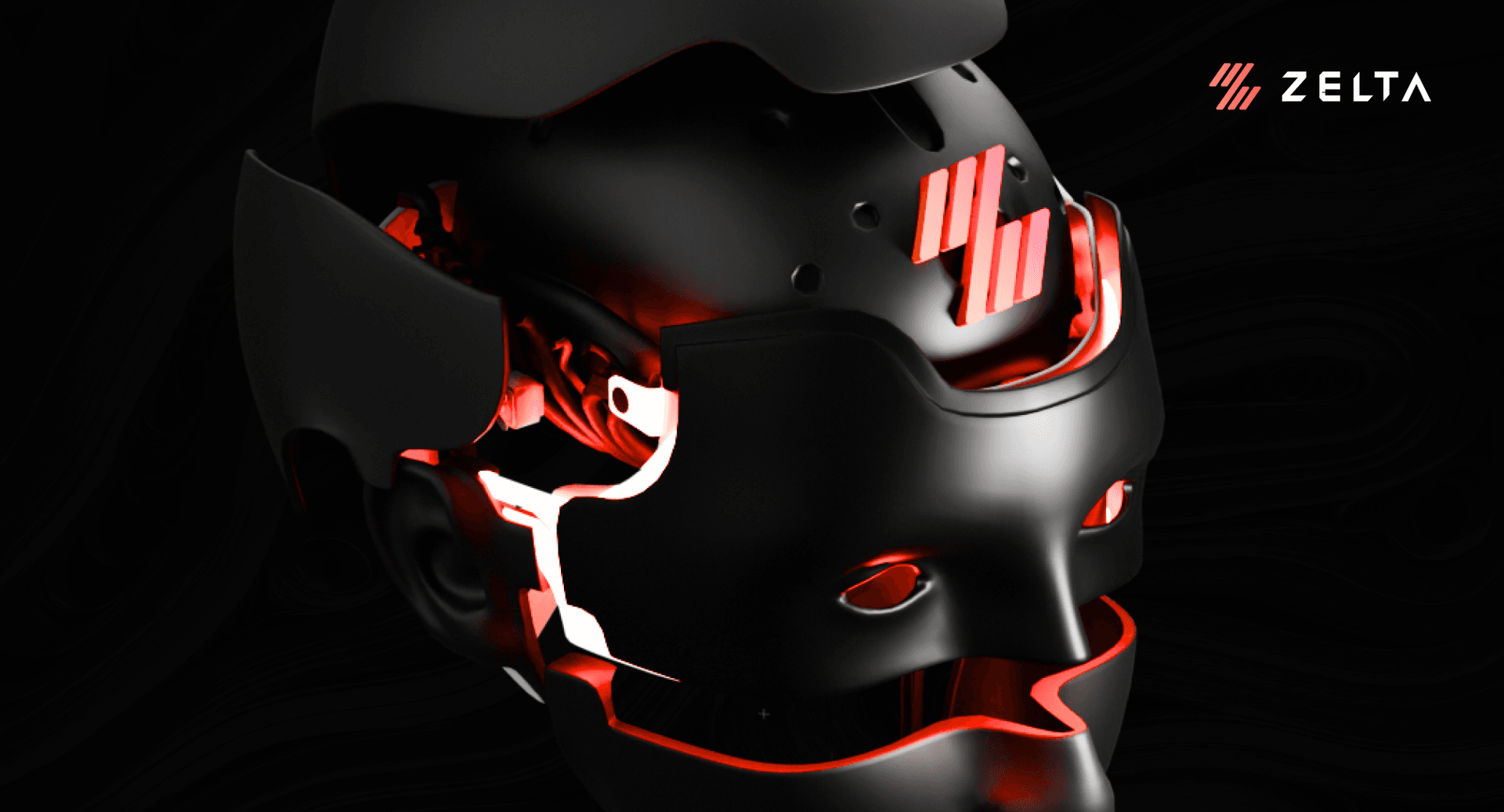 But, moving ahead, let's catch up on some terms. Starting with, Why Web5?? If this is Web5, what are Web1, Web2, and Web3. Just a conspiracy?? Well, no.

Here's what it is.

Web1, as the name suggests, was the initial one, it basically refers to the time when you can view the information being posted on the web but these posts are available only for reading or viewing. No interaction was possible.

Moving ahead we have Web2 & Web3.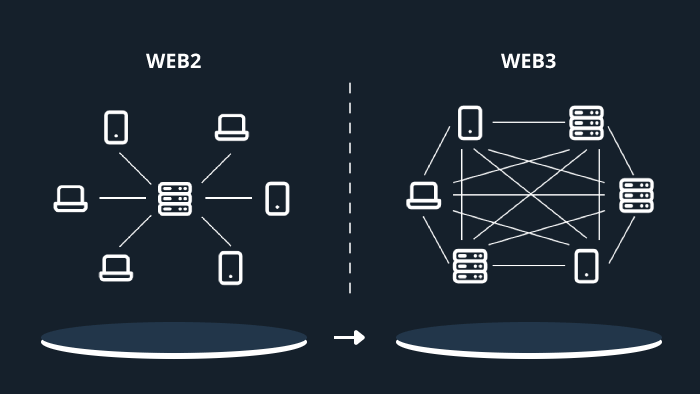 Web2 & Web3 have always been very familiar terms for those who have been using the internet & working on different blockchain technologies, as both of them are core fundamentals when talking about the internet or blockchain.

Web 2 refers to the very known service or interface i.e. the internet you are currently working & using for different purposes while web3 refers to platforms that are an essential part of blockchain technology & works on decentralised apps.

Web3 is the third generation of the internet where users can read, write and own.

Both of these terms are of immense importance and an internal part of today's world. But, with improving technology & fast moving world, you need to keep moving on to match up with the speed of these improvisations. Hence, the technology with better & improvised user experience in its field was launched.

Reading this, you can figure out that all the newly released versions are improvised versions of the previous one. Web1 has no interaction, Web2 allows interaction. Web2 has a centralised way of storing data, and Web3 works towards decentralisation. Web3 was also referred to as a 'smokescreen' by Jack Dorsey.

While the Web 4.0 ecosystem was summoned onto nothing but a channel for wireless communication, where the users were enabled to connect with things easily.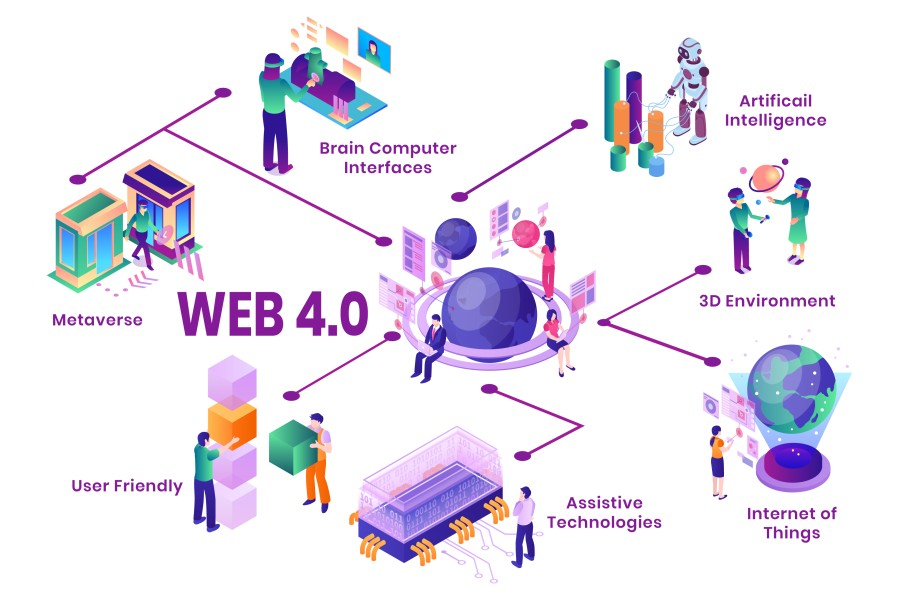 Apart from having so many aspects about the ecosystem and different types of ecosystems to work with. What was the need for a new technology/platform?

The decentralised systems of Web3 are not completely decentralised because there are a lot of tokens present in it.

Jack Dorsey (former CEO of Twitter) identified this problem of not keeping all the data decentralised was identified by Jack Dorsey( former CEO of Twitter), which ultimately led him to formulate a new version, preferably referred to as Web 5 crypto.
But why the name Web 5?
This technology was given the name Web 5 as it combines the features, qualities as well as services from both Web2.0 as well as Web3.0. Built on the verse of Blockchain and bitcoin's lightning network, it will be completely decentralised and works on improving the security of one's personal data.  

But a normal question being raised inside everybody's head is why did Web3 fail as a model? Perhaps it is because of the large number of tokens allowing one to easily increase their stakes by buying more tokens.
This problem of unbalanced power distribution was solved by Web 5 by removing the concept of tokens which ultimately gave everyone an equal number of stakes.    

The Block Head (TBH) which is one of the leading Bitcoin business units is the one behind providing decentralised identity & data storage applications through the newly launched Web 5. This technology helps the developers who want to create better user experience while retaining the ownership of data & identity.

TBH gives you full knowledge about Web 5 including steps to change your individual data.

Advantages of Web 5:
The Web 5 environment has a lot of advantages but the basic ones to be considered are:-
1) It will intend to capitalise the ecommerce websites & sector by letting the users access multiple things because of its decentralised nature.
2) It promises to provide security over everything in the ecosystem.
3) You can have control over your data & use it according to yourself.

Now, moving ahead, let's discuss real-life illustrations of Web 5.0, so that you can get a better understanding about it.

Web 5 with growing time is getting more & more involved within our life, we can see an example to illustrate it.

For example, if you are using a digital wallet for keeping your credit card's credentials this includes your passwords, CVV, etc. and you want to make transactions on an external app. You can easily use the data saved on the decentralised data nodes and make the payment. Like this only you can keep account of all the personal data you are using and make use of it as and when you desire.
This for instance gives you a basic idea about the wholesome concept of Web 5 while also raising questions about the future aspect & reference of Web 5.

Talking about the future of Web 5, it's still a very developing ecosystem and is growing day by day. Hence with all the changes & alterations happening with Web 5, it's  turning out to be a good user experience ecosystem. TBH is working with the same motive of adding decentralised data nodes & providing ease in handling them.


Conclusion
Being called as the combination of Web 2.0 and Web 3.0, the Web 5 comes with a lot of expectations as it aims to sustain the originality as well as connect it to the decentralised space. It is yet to be discovered what the new companies would react to this combination and how they will aim to tackle this technology.