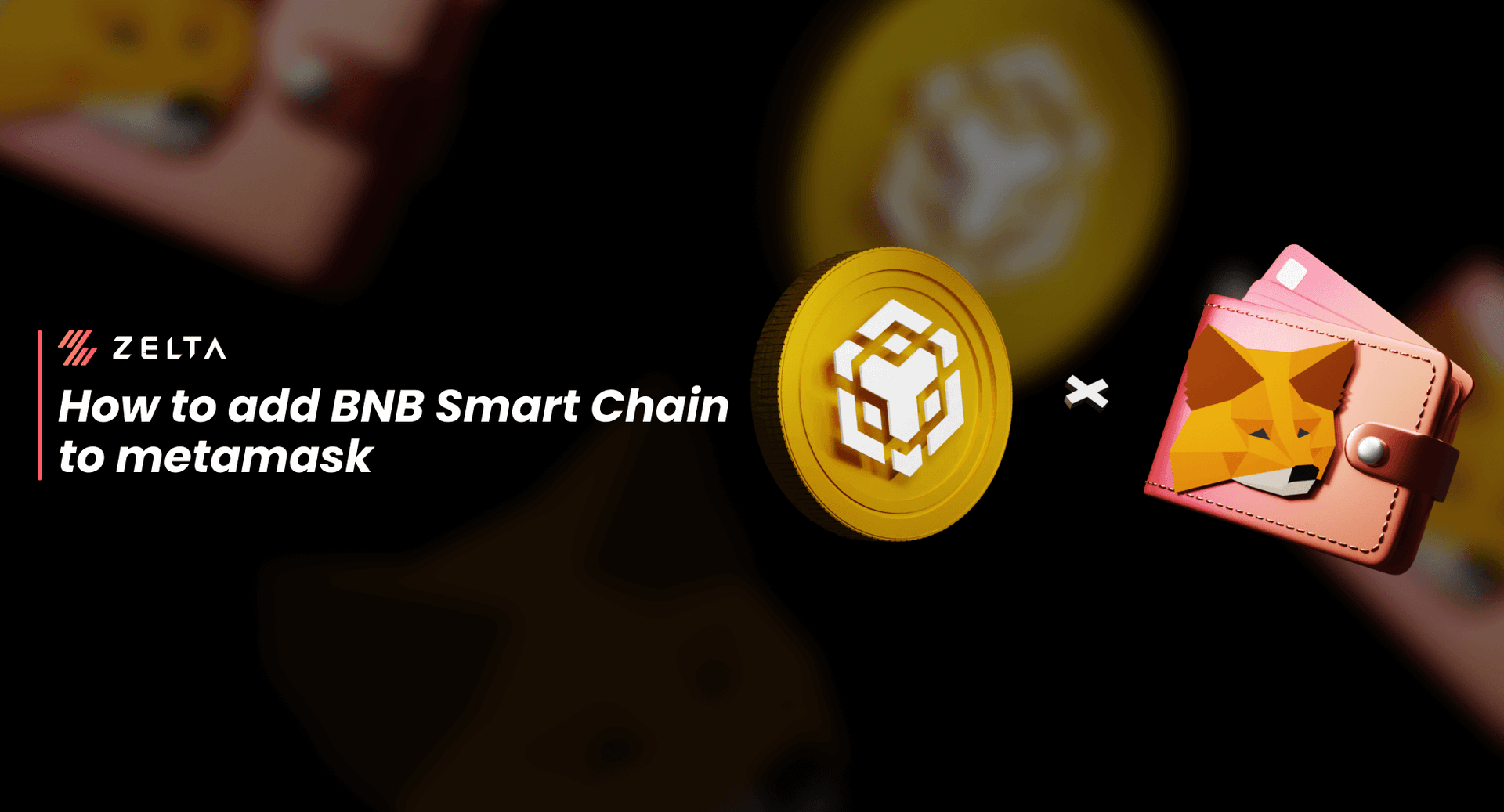 Riddhi D.
5:58 27th Mar, 2023
CRYPTO
How to Connect Metamask with BNB smart chain in 3 steps?
BSC chain or Binance Smart Chain network is a new platform that aims to lower transaction costs and provide a space to create DApps and other DeFi products.
Binance Coin aka BNB is the native crypto token of Binance, a popular crypto exchange. BNB has gained a lot of attention over the years owing to its multifaceted utility and growing ecosystem.
BNB was initially built on the Ethereum blockchain as an ERC-20 token but later transitioned to Binance's native blockchain, Binance Chain.
If you want to trade and use the DApps in the BSC network, you need to learn how to add BNB Smart Chain to Metamask first.

Add BNB Smart Chain (BSC) to Metamask
In order to add BNB Smart Chain network (BSC) to metamask follow these steps:
2. In case of a new Metamask wallet the default network is set to Ethereum Mainnet. Click on the network tab located on the top right and then select the 'Add Network' option.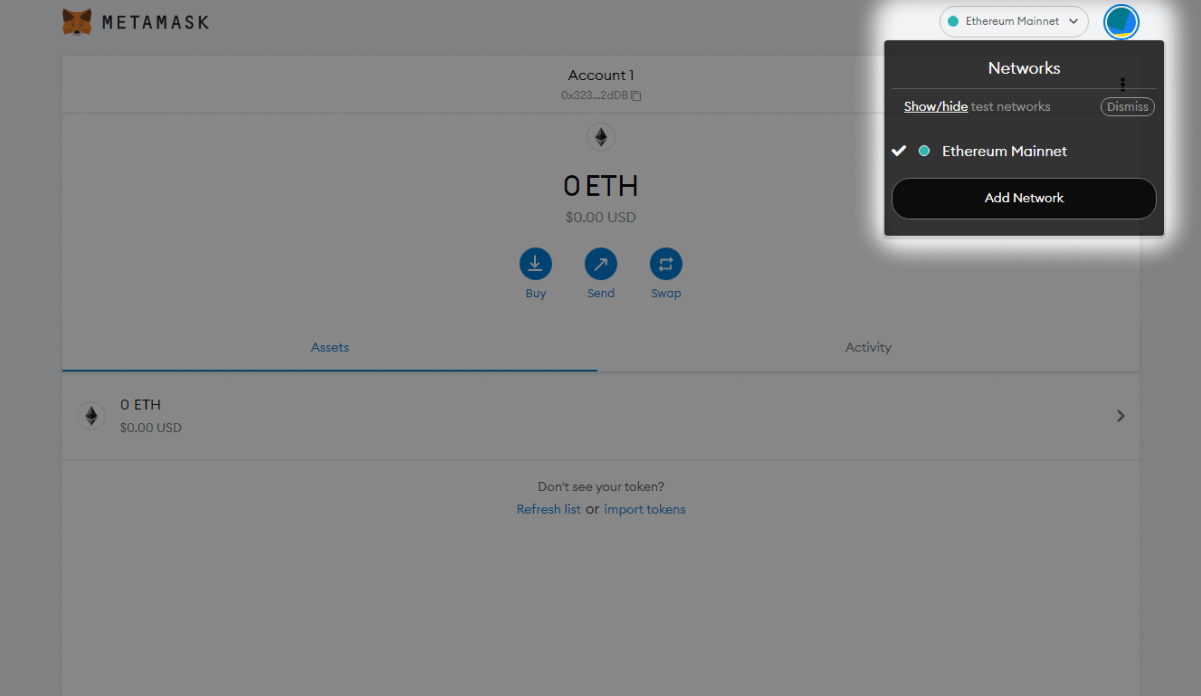 3. To add network to metamask fill in the following details under the 'Add Network' window.
Network Name: BNB Smart Chain (previously Binance Smart Chain Mainnet)
New URL: https://bsc-dataseed1.binance.org/
Chain ID: 56
Currency Symbol: BNB
Block Explorer URL: https://bscscan.com/

Click on save when done.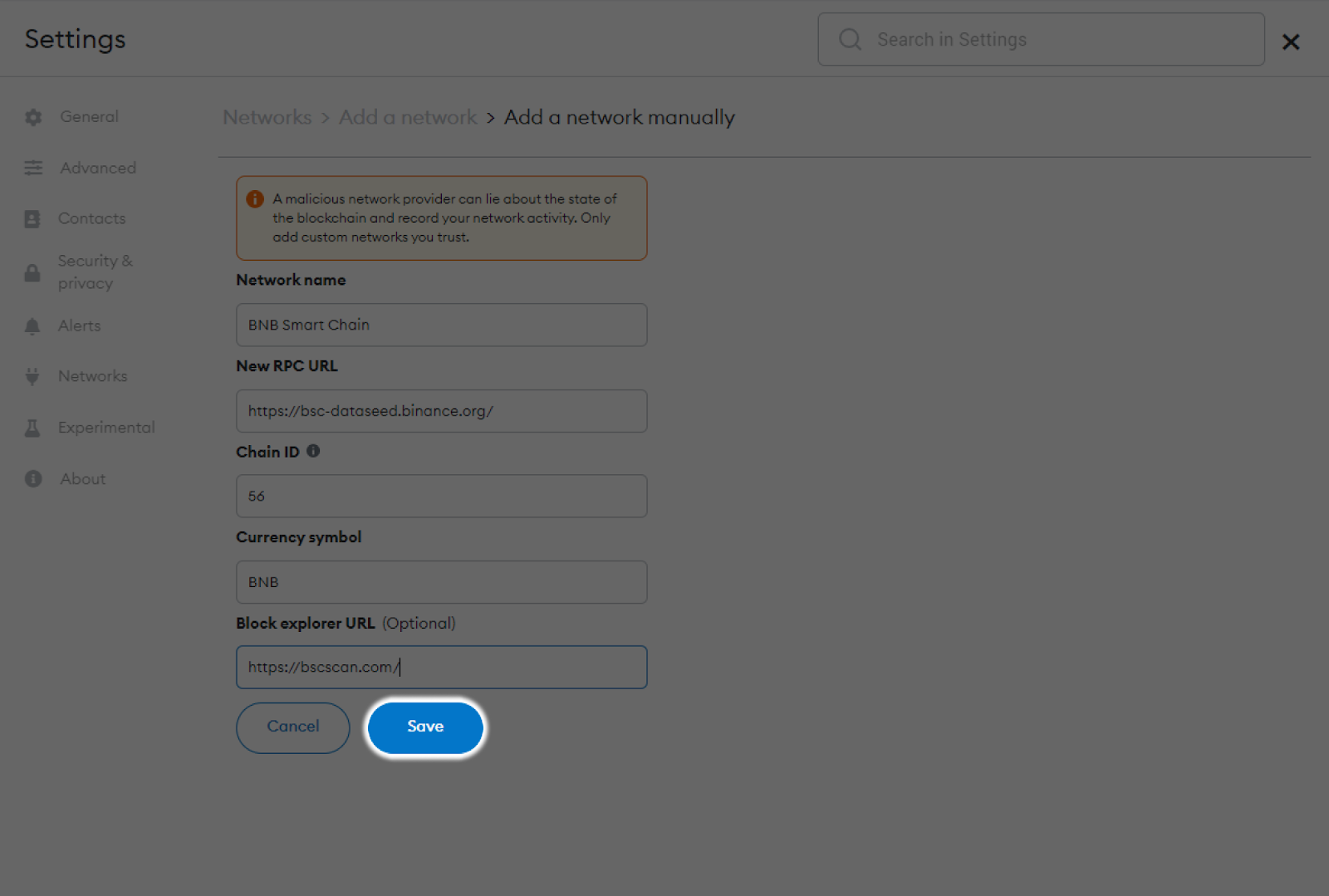 BNB Smart Chain Network is also available in the list of popular networks from where you can add it directly to your Metamask.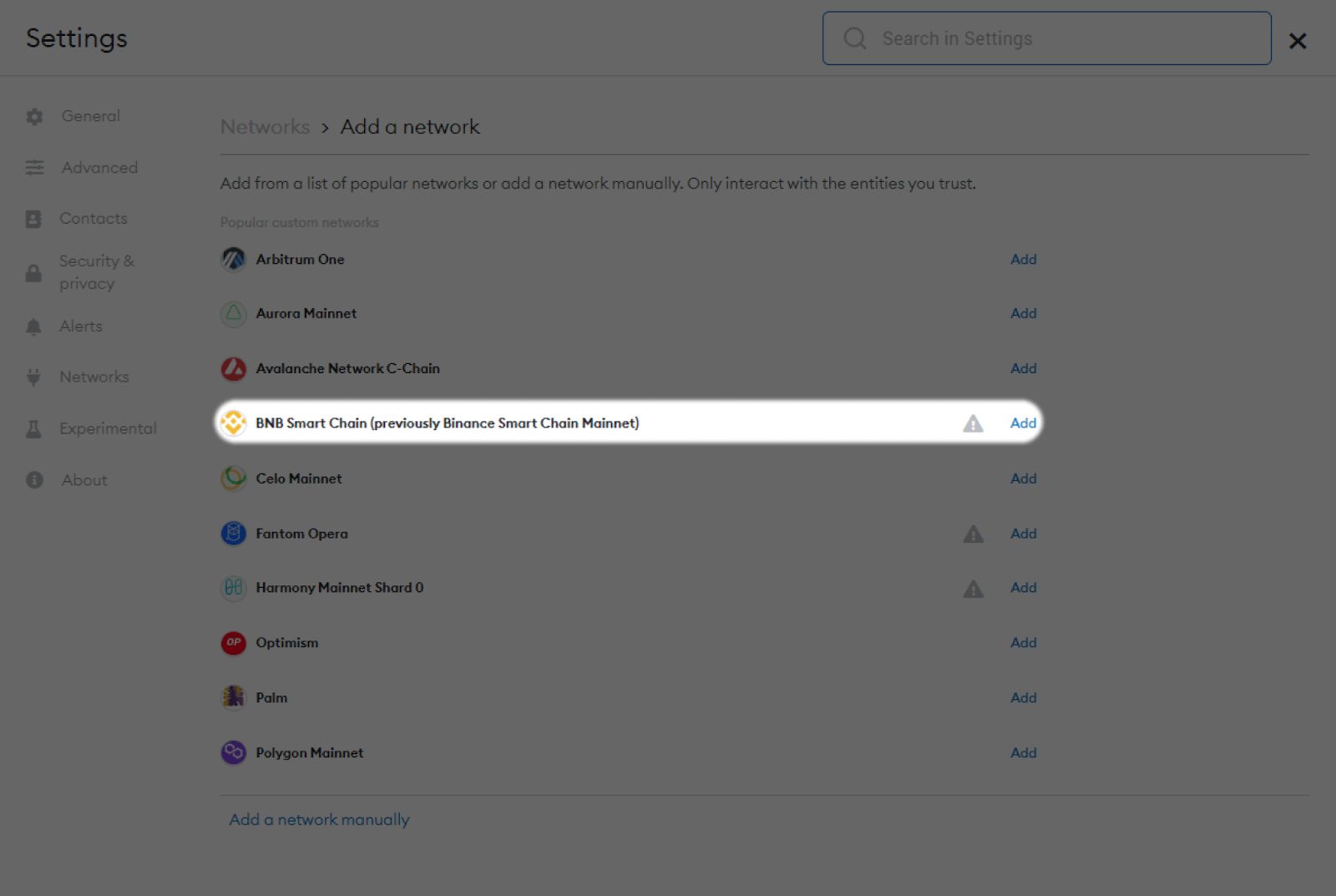 After completing all the steps the network will be added making your metamask on BNB Smart Chain network look like this: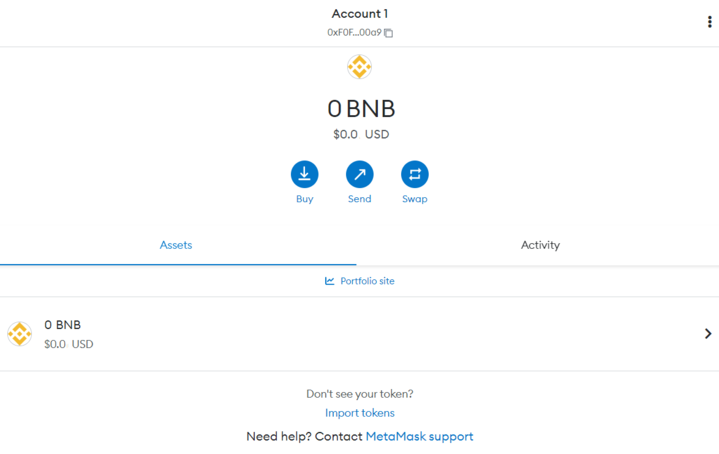 That's it! You have now learnt how to add BSC to Metamask and can now start trading with the BNB Smart Chain Metamask network.

Answering some FAQs about BNB Smart Chain:
Is BNB Smart Chain free to add?
Yes, the BNB Smart Chain is free to add to your metamask wallet. However to start trading you will need to buy some quantity of BNB token.
Where can I Buy or Sell BNB?
Right here on Zelta! Trade BNB and 200+ other coins with 0 fees* on Zelta.io
What blockchain is BNB token on?
Binance Smart Chain (BSC).

(Also read: How to add Arbitrum To Metamask.)