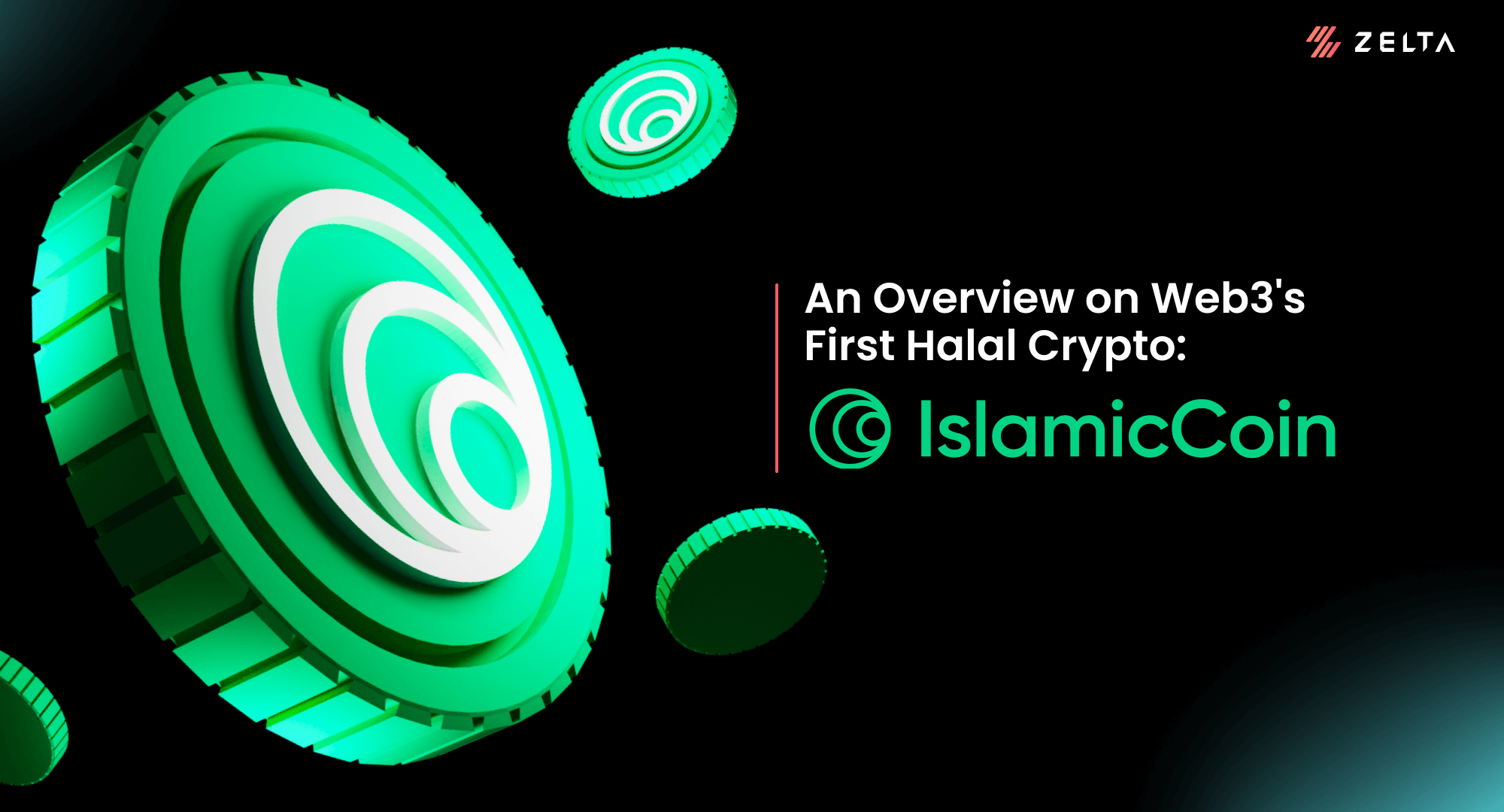 Riddhi D.
11:30 25th Sep, 2023
CRYPTO
An Overview on Web3's First Halal Crypto: Islamic Coin
Islamic Coin, often referred to as ISLM, is a pioneering cryptocurrency that stands at the intersection of finance and ethics.
It is the native digital currency of the HAQQ blockchain, a community-driven platform dedicated to fostering a Shariah-compliant financial ecosystem. In this article, we will explore Islamic Coin in detail, addressing key aspects such as its nature, acquisition methods, strategic partnerships, and its ethical mission.
What is Islamic Coin in Crypto?
Islamic Coin, or ISLM, is a cryptocurrency designed to adhere to Shariah principles, making it permissible (halal) in Islam. It operates on the HAQQ blockchain, which is built on the Cosmos SDK.
This cryptocurrency is the brainchild of ICNetwork Ltd, a privately financed technological enterprise founded by blockchain and fintech experts like Andrey Kuznetsov, Alex Malkov, Mohammed AlKaff AlHashmi and Hussein Mohammed Al Meeza.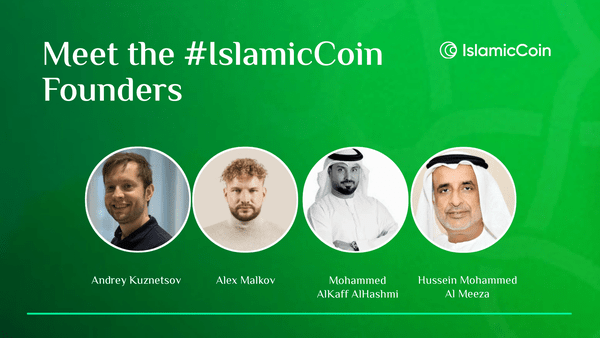 Is the Islamic Coin Shariah Compliant?
At the heart of Islamic Coin's identity is its unwavering commitment to Shariah compliance.
Unlike many cryptocurrencies that have faced scrutiny for their compatibility with Islamic principles, ISLM Coin has sought validation through a Fatwa – a significant Islamic ruling – from renowned Islamic scholars and professionals in Islamic banking.
This Fatwa serves as a rigorous validation of ISLM Coin's adherence to the core principles of Shariah.
How is the Islamic Coin Shariah Compliant?
Islamic Coin operates on a profit-and-loss sharing system, aligning itself with the prohibition of interest-based lending in Islamic finance.
Every transaction within the HAQQ blockchain is meticulously recorded on a decentralized ledger, ensuring transparency and compliance.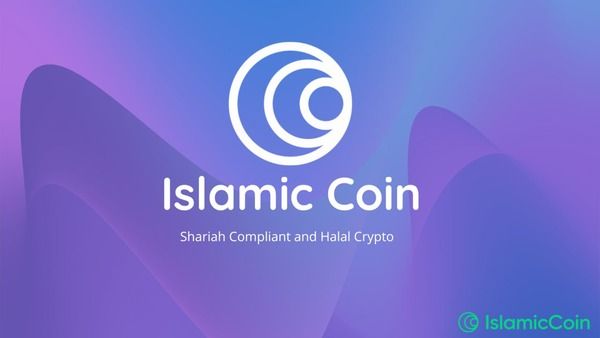 The commitment to these principles makes ISLM Coin a genuinely Shariah-compliant digital asset, bridging modern finance with ethical financial practice.
What are the key features of Islamic Coin (ISLM)?
Let's check out ISLM token's features below:
Philanthropy at Its Core:
Islamic Coin doesn't just stop at being Shariah-compliant; it goes above and beyond by dedicating 10% of each issuance to support philanthropic endeavors.
This aligns with the Islamic principle of zakat, one of the core pillars of Islam, emphasizing charity and community well-being.

Ecosystem Integration:
Unlike traditional cryptocurrencies that cater primarily to crypto-native individuals, Islamic Coin's vision extends to bridging the gap between crypto-native and non-crypto audiences.
It aims to seamlessly integrate into various aspects of daily life, from social media interactions to healthcare services.

Strategic Partnerships:
Islamic Coin has forged a strategic partnership with Republic Crypto, the Web3 advisory branch of digital finance firm Republic. This collaboration is pivotal in refining ISLM Coin's market approach, tokenomics, DAO governance, and long-term value strategies.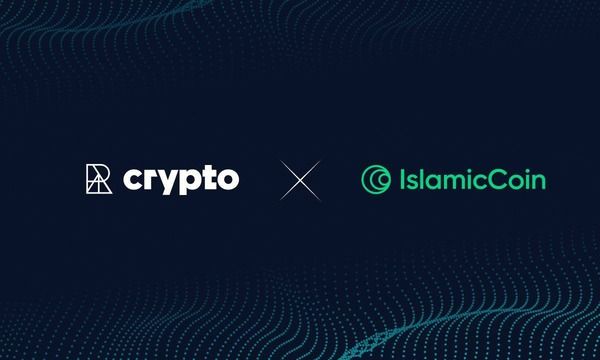 It represents a significant step towards making ISLM Coin accessible to a broader audience, including retail investors, which was previously limited to large venture capital funds.

Alpha Blue Ocean and Other Investors:
Islamic Coin's journey towards shaping the ethical finance landscape has been fueled by substantial investments.
The project has raised over $400 million, thanks to the support of prominent investors such as Alpha Blue Ocean's ABO Digital, DF101, Futurecraft Ventures, and Optic Capital.
These investments underscore the confidence and belief in ISLM Coin's innovative approach and potential impact on the digital asset space.

DDCAP Group Integration:
Another feather in Islamic Coin's cap is its exclusive integration with DDCAP Group, along with its extensive network of over 300 Islamic banks.
This strategic partnership further solidifies ISLM Coin's position in the world of Shariah-compliant finance, enhancing its reach and impact.
Is the ISLM Coin token Pre-Sale live?
Yes, the Pre-Sale for ISLM Coin is still live at the time of writing this article. The minimum amount required to buy Islamic Coin in the pre-sale is $50 and the maximum investment one can put is set at $1 Million.
How much is 1 Islamic Coin (ISLM)?
Since the ISLM Coin is not available to the masses as of yet, it's not possible to get a set price for it. But for the pre-sale, the team has decided to price it at 0.3$ per Islamic Coin. The minimum investment in the pre-sale would get you 166.66 ISLM Tokens.
What is the Deadline of the ISLM Coin Pre-Sale?
The Deadline for the Islamic Coin Pre-Sale is October 3, 2023 at 6:59 AM UTC. Be sure to buy some after DYOR on ISLM token before the deadline.
What is the funding goal for the Islamic Coin Pre-Sale?
ISLM Coin's goal for this Pre-Sale is $43M, with a maximum of $1M one can put into the pre-sale of ISLM coin. Currently they're sitting at $981,372 in the current pre-sale.
How Much Did Islamic Coin Raise Overall in funding?
ISLM Coin has previously raised over $400 million in funding, with contributions from notable investors such as ABO Digital, DF101, Futurecraft Ventures, and Optic Capital.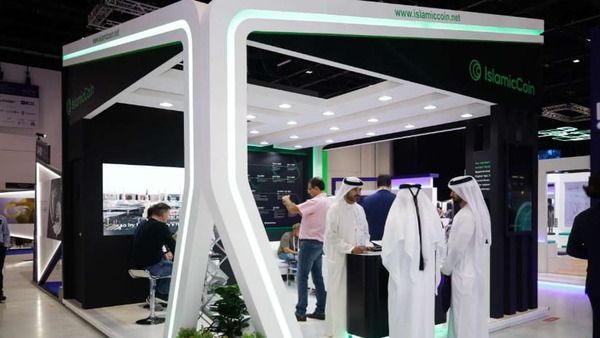 This substantial financial backing has supported the project's growth and development.
How to Purchase ISLM Coin?
Currently, the pre-sale is live and you can go ahead and buy some tokens from the pre-sale. Typically, Pre-sales are a great opportunity to buy a token for cheap. Don't take our word for it, remember to always Do Your Own Research (DYOR).
Where will Islamic Coin (ISLM) be listed?
Although there has not been any official announcement made the ISLM token would most probably be listed in these exchanges has they have come as potential candidates

Binance: The Titan of Exchanges
Binance, often hailed as the titan of the cryptocurrency sphere, boasts an expansive array of digital coins, fortified security protocols, and a user-friendly interface.
With an extensive and diverse user base, Binance stands tall as one of the foremost cryptocurrency exchanges.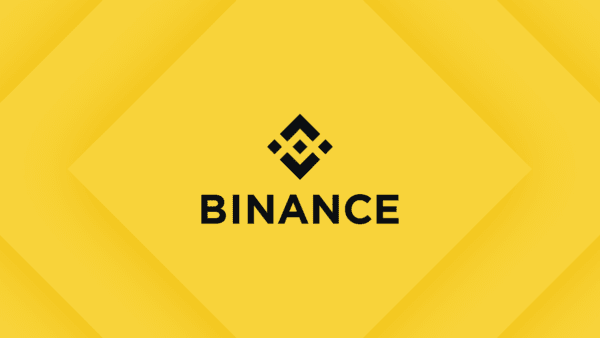 If ISLM were to find a place on Binance, it would open doors to unparalleled exposure before a vast audience of crypto enthusiasts and traders.
Binance's reputation for championing innovative projects perfectly aligns with ISLM's distinctive proposition as a Sharia-compliant digital currency.
The exchange's robust liquidity and substantial trading volume would pave the way for seamless transactions involving ISLM, catalyzing its widespread adoption.

KuCoin: The Booming Exchange
KuCoin, distinguished by its rapid expansion and unwavering commitment to offering a wide spectrum of cryptocurrencies, has carved a niche for itself in the cryptocurrency arena.
KuCoin has found favor among traders seeking diversified digital assets and has garnered a devoted following.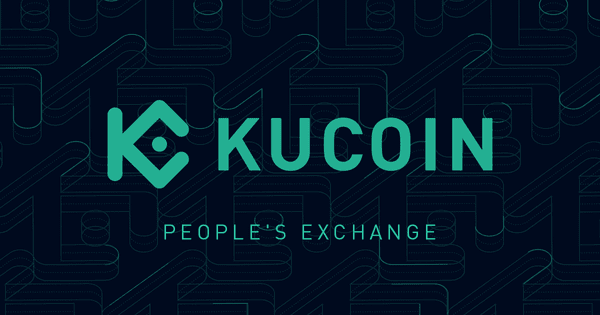 The possibility of ISLM finding its footing on KuCoin holds promise, particularly considering the exchange's focus on serving a multifaceted crypto community.
KuCoin's user-friendly interface and its readiness to embrace innovative projects are in harmony with ISLM's vision of connecting with Muslim communities worldwide.
Moreover, KuCoin's reach across various markets could prove instrumental in establishing ISLM's recognition in regions where other exchanges might struggle to gain a foothold.

Huobi: The Global Impact
Huobi, a prominent entity in the cryptocurrency realm, is renowned for its global outreach and an extensive array of digital assets. Being one of the pioneering cryptocurrency exchanges, Huobi has solidified its reputation and cultivated a substantial user base over time.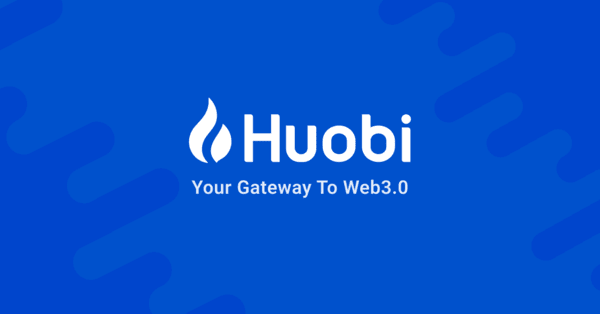 For ISLM, securing a listing on Huobi could signify a strategic move toward garnering attention in the MENA region and beyond. Huobi's proficiency in catering to diverse markets positions it as a valuable partner for ISLM, especially in regions with a significant Muslim populace.
Furthermore, Huobi's unwavering commitment to regulatory compliance and security aligns seamlessly with ISLM's adherence to Sharia principles, bestowing users with a sense of assurance during their transactions.
When will ISLM Coin be listed on cryptocurrency exchanges?
Since the ISLM coin is currently at the pre-sale stage, it's not currently listed anywhere.
But we've got good news for you ISLM coin enthusiasts, according to Islamic Coin's Roadmap, the coin should be listed anytime in the Third Quarter of 2023, which means it could be anytime now, precisely between July and September.
Since the third quarter of 2023 is almost over, many have speculated it could be just as soon as the pre-sale ends or early in the fourth quarter of 2023.
Conclusion
ISLM Coin stands as a beacon of innovation and ethics in the world of cryptocurrencies. Its unwavering commitment to Shariah compliance, dedication to philanthropy, and strategic partnerships make it a transformative force in the global Islamic finance market.
While debates on the permissibility of cryptocurrencies in Islamic law persist, Islamic Coin's journey to bridge the gap between modern finance and ethical financial practice continues to shape the financial landscape for the better.
Trade $BTC and 200+ other assets with 0 fees* on Zelta.io
(Image Credits: Huobi; Binance; Kucoin; dragonfruit5555 (From Medium); Peakd; Hive;)
(Read More: DeFi Portfolio Trackers)